---
What is Apple Pay?
Apple refer to their own payment method as 'Cashless made Effortless', and that sums it up pretty well! Simply put, Apple Pay is a digital wallet / mobile payment solution that allows people to pay with a number of Apple devices including iPhone, Apple Watch, Macbook and iPad, most commonly a payment is authorised through using their 'Touch ID' fingerprint technology, but on devices such as the Apple Watch, the authorisation comes from the fact that users have to enter a pin each time they remove their watch from their wrist.
---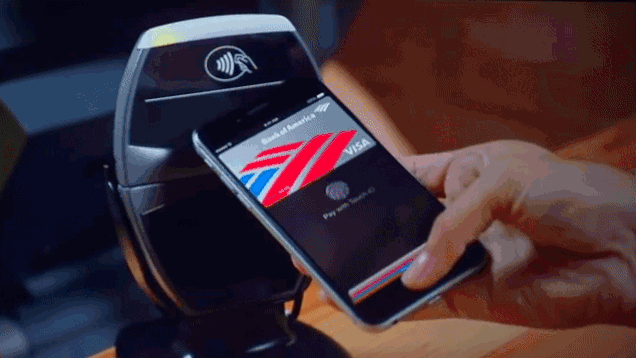 ---
Is Integrating Apple Pay Worth The Hassle?
Simple answer, yes. The technology is now available in U.S.A., U.K., Canada, Australia, Brazil, UAE, Russia, China, New Zealand, Singapore, Japan, Taiwan, and Hong Kong, as well as various other European nations and this list is growing fast!
With most major cards supported including American Express, MasterCard and Visa, plus the fact that most people have their Apple devices set up ready to go, it had to be an obvious addition to any more e-commerce checkout process right?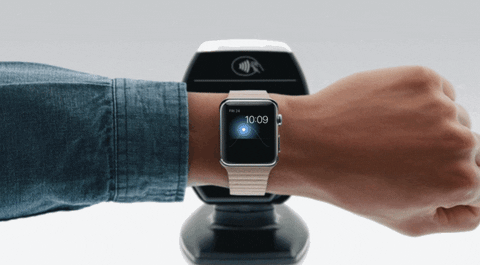 With so much security involved, most users and developers will instantly presume that this will be a complete nightmare to integrate, but the actual process is far from that, and to make things even easier WooCommerce offer a free 'Stripe' plugin with Apple Pay being included in the package.
---
Integration Process
So I just need to install the Stripe payment gateway you mentioned above and I'm good to go right? Well not quite. Adding Stripe to your website is comparable to adding PayPal, set up is pretty straightforward, but you need to create an account from which payments can be deposited of course! Your website will also require an SSL security certificate for this option as well.
1.) So first you will want to create a Stripe account here, the process is very simple, just fill out the fields and then once created you will need to enter your site details as shown. I wont be going too much further into that step in this article as Stripe have made it as intuitive as it needs to be. You will then gain access within the settings to your 'Account Keys', these include both a 'Live Publishable Key' and a 'Live Secret Key' which you will need to copy over to the relevant fields of your WooCommerce admin under Settings > Checkout > Stripe, if you switch into test mode you will also gain access to test keys as well for development playing around etc.
2.) Next up you need to make sure you connect your account to a payment method or payment card from an Apple Pay supported bank, if you are not sure you can read all about accepted banks here.
3.) Now you need to let Apple know you accept their terms and conditions, as well as letting them know you are the verified site owner, don't get too concerned, its super simple. Navigate to the Apple Pay tab within your newly set up Stripe account by clicking here. On this page you will see a notice stating 'Before starting, you must accept Apple's Terms of Service', click the link, hit the accept button and it's on to site verification.
---
---
4.) At the top of this Apple Pay tab you will see a button with a plus symbol stating 'Add new domain', clicking this will cause a prompt to appear which asks for your website domain. (Note: your domain should be entered without the www or https://). Once entered you will be given the option to download a verification which needs to be placed at the following location on your server:
---
https://example.com/.well-known/apple-developer-merchantid-domain-association
---
So you will want to connect via FTP to your server and look within your 'public_html' folder for another folder labelled '.well-known', don't worry if you are not experienced in this area, simply get in touch with your hosting provider who I am sure will have no issue in assisting you with this process.
5.) The final set of this process is declaring a 'webhook enpoint', with technical jargon aside, this simply is a URL that gets notified of a change in status between your site and Stripe / Apple Pay. In your WooCommerce admin navigate to Settings > Checkout > Stripe and you should see your own endpoint URL about a third of the way down the page, copy that and add it to your stripe webhooks here.
After all of the above is complete you just need to enable 'Payment Request Buttons' within that same WooCommerce admin page are pretty much good to go! It is worth mentioning here that as of version 4.0.0 of the Stripe plugin, all various other payment options such as Google Pay, Android Pay and Chrome pay will be activated at the same time as they do not require any additional set up. The website will detect a users device and show the appropriate button to them, result!
Now comes the fun part! Grab your nearest Apple device, with Apple Pay set up of course, head to your product page, and hey presto you should see a nice new shiny button appear! If you do not then please double check the steps above, and after that if you are still having issues then leave a comment below and we will be happy to help!
If you do not like the position of the payment buttons then check out our tutorial on how to change the places they are displayed here.
---
Final Words
So hopefully you have followed the above tutorial and now have the latest in payment technology available on your website! The process of checking out using this method is said to make the checkout process 60% faster and even double checkout conversions so it really is an obvious choice in today's ever changing e-commerce world!
Let us know the results you have seen in the comments below!
Happy Coding!